Venue & Accomodation
Venue
The Sixteenth Eurographics Symposium on Geometry Processing (SGP 2019) will be held at the Aula Magna of the Department of Computer Science "Giovanni degli Antoni" of the Università degli Studi di Milano, in Italy.
Address: Via Celoria 18, Milan, Italy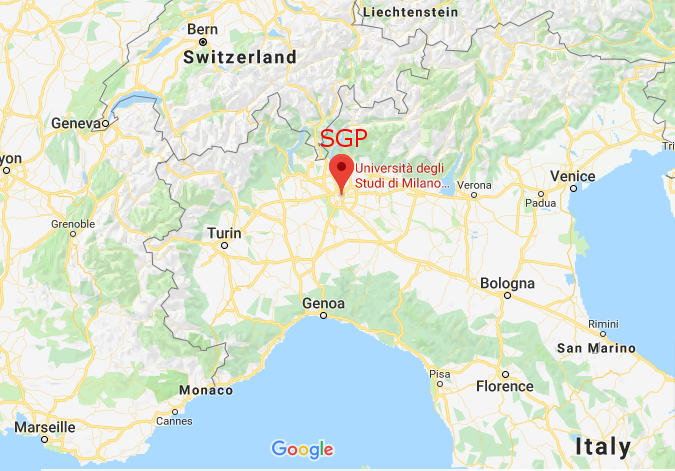 Getting there
Flying:
There are three main airports in the area (each labeled as "Milan" by most airlines):
Metro: Once in Milan, the venue can be easily reached by public transportation.
Milan is served by an efficient subway. The venue is 10 min walking from the Piola or Lambrate Metro stations, both on the Green Metro Line (M2). They are 3 stops (4 min) away from the Central Railway metro station (no changes).
Bike Sharing: biking is a good way to move within Milan. Consider having one bike-sharing applications installed on your mobile, such as Mobike, and using it during your stay.
Accomodation
There is a variety of hotels within 20 mintues walking (see map by google).
Other home rental services, such as Air-BnB are also very active in the area.